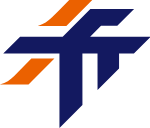 FutureTense is a new media arts competition aimed at emerging and young creative talents in Asia and beyond, the annual awards promote and showcase artistic excellence and innovation from new generations of creative minds. With an expert panel of design professionals, we offer art, technology, and design resources to nurture young creatives and graduates, at the same time showcasing their innovative concepts and designs through different channels and platforms.
With a comprehensive judging criterion and a panel of professional juries, The FutureTense Awards recognizes the creative talents in the intersection of art, design, and technology. FutureTense Awards aspire to be one of the most recognized and iconic awards in the media arts industry and the ultimate guide for up-and-coming creatives and new media talents
ARTEE.VERSES: FutureTense Collection
ARTEE.VERSES
Created for people who love art.
Provide people a chance to support and wear the artworks of artists they love.
Create an opportunity for artists to promote and launch clothing products.