Your Privacy is Important to Us
Privacy Policy
we are committed to protecting your privacy and ensuring the security of your personal information. This Privacy Policy explains how we collect, use, and safeguard the information you provide to us when you access or use our Services.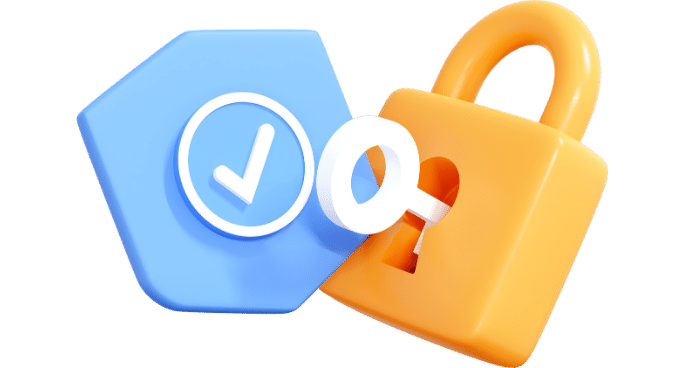 Privacy Policy
Effective Date: 1st Sep 2023
This Privacy Policy ("Policy") outlines the types of personal information that Persontees Limited ("we," "us," or "our") collects, how we use and protect that information, and the choices you have regarding your personal information. This Policy applies to all services Persontees Limited provides, including our website, mobile applications, and any other platform or channel through which we collect personal information (collectively called the "Services"). By accessing or using our Services, you acknowledge that you have read and understood this Policy.
Information We Collect:
1.1 Personal Information:
We may collect personal information you voluntarily provide us when you use our Services, such as your name, email address, phone number, and billing information. We may also collect additional information if you choose to provide it, such as your shipping address and other preferences.
1.2 Usage Information:
When you interact with our Services, we may automatically collect certain information about your use of the Services. This may include your IP address, device information, browser type, operating system, and other technical information. We may also collect information about your interactions with our website, such as the pages you visit, the links you click, and the duration of your visit.
1.3 Cookies and Similar Technologies:
We may use cookies, web beacons, and similar technologies to collect information about your browsing activities for the purpose of improving our Services and providing a personalized experience. You can manage your cookie preferences through your browser settings.
Use of Information:
2.1 Provide and Improve Services:
We use the information we collect to provide, personalize, and improve our Services. This includes processing your orders, communicating with you, and enhancing your overall experience. We may also use your information to analyze trends, track usage patterns, and optimize our Services.
2.2 Marketing and Promotional Purposes:
With your consent, we may use your personal information to send you promotional materials, newsletters, and other communications about our products, services, and special offers. You can opt out of receiving such communications at any time.
2.3 Legal Compliance and Protection:
We may use and disclose your personal information as required by law or when we believe it is necessary to protect our rights, enforce our terms of service, or comply with a judicial proceeding, court order, or legal process.
Information Sharing:
3.1 Service Providers:
We may engage third-party service providers to assist us in delivering our Services, such as payment processors, shipping providers, and marketing agencies. These service providers may have access to your personal information only to the extent necessary to perform their functions and are obligated to maintain the confidentiality and security of your information.
3.2 Business Transfers:
If Persontees Limited undergoes a merger, acquisition, or sale of all or a portion of its assets, your personal information may be transferred as part of the transaction. We will notify you of any change in ownership or control of your personal information.
3.3 Consent:
We may disclose your personal information to third parties with your consent or as otherwise permitted by applicable laws and regulations.
Data Security:
We take reasonable measures to protect the security of your personal information. However, please note that no method of transmission over the Internet or electronic storage is completely secure, and we cannot guarantee the absolute security of your information.
Your Rights and Choices:
5.1 Access and Update:
You have the right to access and update your personal information. If you would like to review, correct, or delete the information we have collected about you, don't hesitate to contact us using the information provided at the end of this Policy.
5.2 Marketing Communications:
You can opt out of receiving marketing communications from us by following the unsubscribe instructions included in the communication or by contacting us.
Children's Privacy:
Our Services are not intended for children under the age of 16. We do not knowingly collect or solicit personal information from children. If you believe that we have collected personal information from a child without parental consent, don't hesitate to contact us, and we will promptly delete the information.
Changes to this Policy:
We may update this Policy occasionally to reflect changes in our privacy practices. The revised Policy will be effective immediately upon posting on our website. We encourage you to review this Policy periodically.
Contact Us:
If you have any questions, concerns, or requests regarding this Policy or the privacy practices of Persontees Limited, don't hesitate to get in touch with us at:
Persontees Limited
Address: 6/F, KOHO, 75 Hung To Road, Kwun Tong, Kowloon, Hong Kong
Phone: +852 5401 3911
Email: [email protected]
By using our Services, you consent to collecting, using, and disclosing your personal information as described in this Policy.